For those of you coming late to the this Blog, although Fabric Farms Interiors will still be here in Hilliard, I am moving to Munich, Germany this summer. This has created a number of challenges, one of which has been the dreaded DOWNSIZING, deciding what stays and what goes.
Downsizing has been a difficult – and surprisingly emotional – experience. Last time I talked about my thrift shop score of 2 small armchairs that are coming with us. (Once Bernie has finished reupholstering them!) Rounding out the items coming from the living room/family room/dining room, I'll be bringing a 42″ pedestal table and 4 dining room chairs with slip seats. Yup, that's it. With the downstairs effectively emptied, the purge has moved to the bedrooms.
Ever since I starting working at Fabric Farms Interiors, I've wanted to get custom bedding. It's an affordable luxury and I was all ready to treat myself to the bedroom of my dreams. Something like this, but with blue. And without the wrinkles.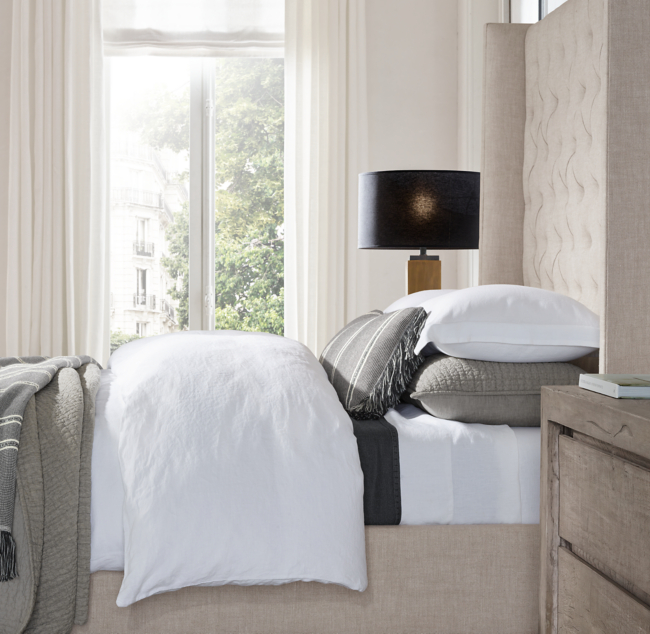 This is from Restoration Hardware: I was thinking grey and white with accents of blue.
I was looking forward to perusing many, many fabric books in search of the perfect fabrics and colors. After all, no matter where you go, you'll need a bed to sleep in, so I figured this would be a no stress, no-brainer.
Wrong. Beds and bedding in Germany are COMPLETELY different sizes. I was faced with a difficult choice, a conundrum, if you will: bring my current bed and mattress, complete with gorgeous, custom bedding. Bring enough sheet sets to last a couple of years. Hope and pray I don't need a mattress any time soon.
Or, accept the inevitable and embrace the German Way.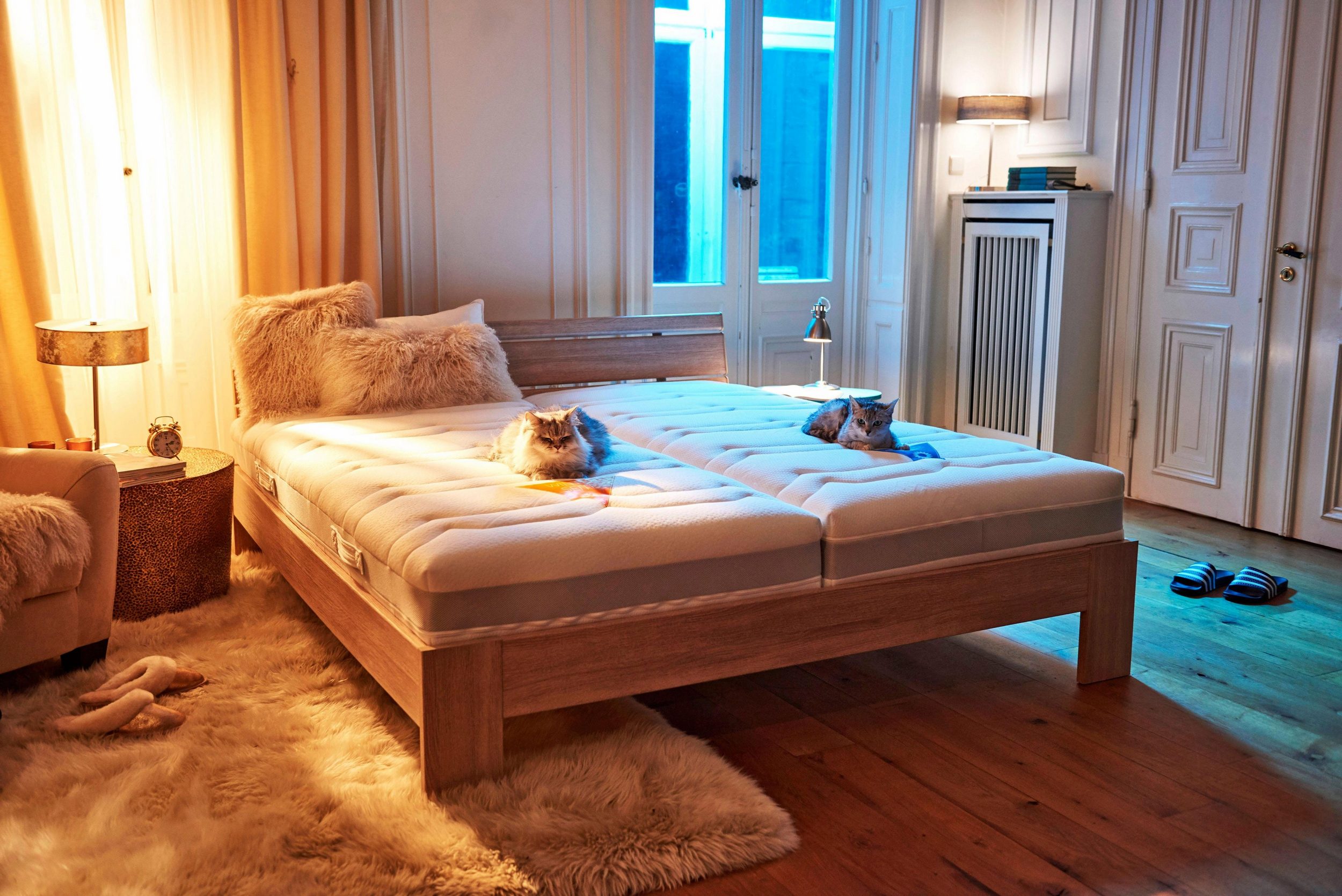 2 extra long single (twin-like) mattresses in a single frame is the most typical bed configuration for married couples. Being a cuddler, I'm eyeing that dip in the middle with deep suspicion, but I'll reserve judgement until I try it.
Of course, there is a third option. It is after *custom* bedding. But there are several options of bed size there as well, so I'm resigned to not getting my dream bedding. Not yet anyway!